LIVING IN NOHO
In the heart of the NoHo Arts District, you'll find The Social, an apartment community like no other in North Hollywood. Mixing the artistic flavor of the neighborhood with the lavish lifestyle of Beverly Hills, The Social Apartments brings luxury living to soaring new heights.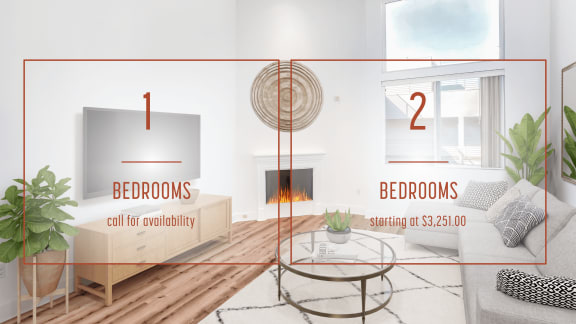 At the
heart

of it all

Discover one of the finest living experiences in North Hollywood at The Social today.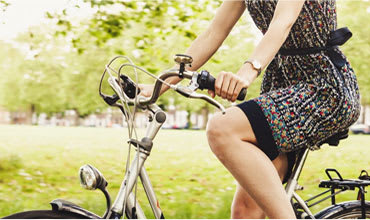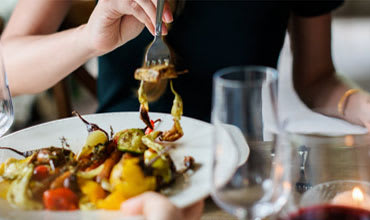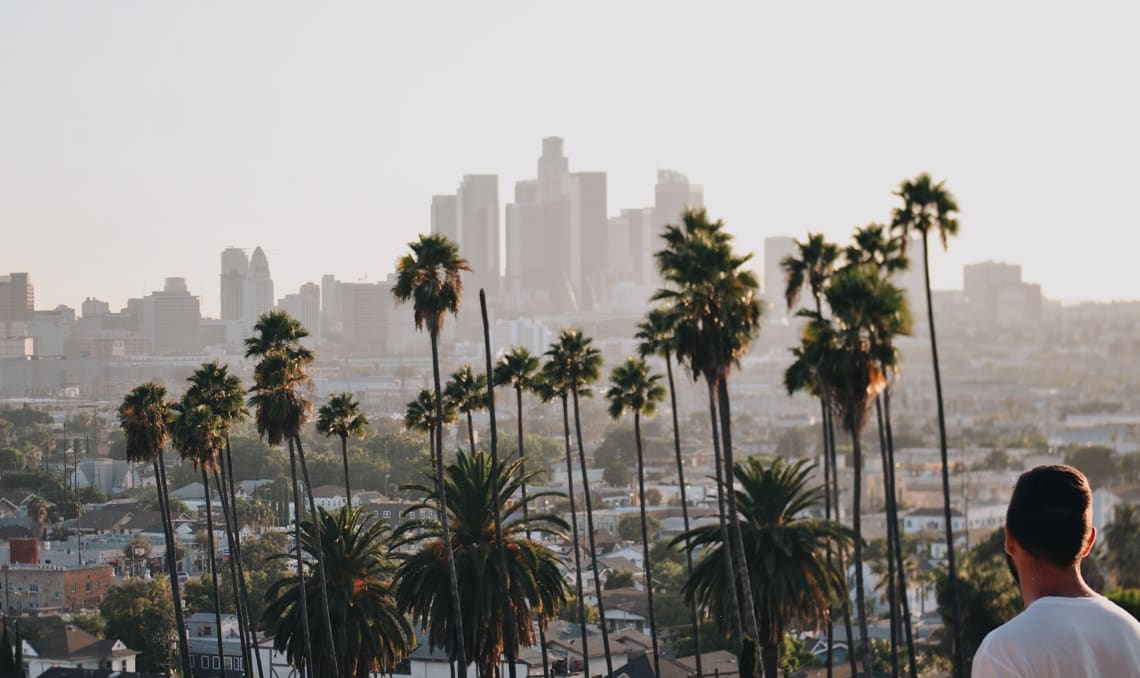 Close to public transportation and with fast access to main freeways like the 101, 134 and 170, our Huston Street location makes any commute feel like a breeze. Not to mention, we also have on-site bike racks and electric vehicle charging stations available on-site for your convenience. Find out more details about The Social and give us call or better yet come visit us today at 11011 Huston Street, North Hollywood, California 91601.
Our residents
love

living here
Testimonials
Love this place! Grounds are well kept and Victor (building manager) is a very nice person and does a great job managing the building. It is well maintained and if there is something you need, he is there to help you. I've also had the pleasure of meeting Carlos and Billy, who assist with keeping the building maintained along with any issues and/or repairs you need in your apartment. Turn around time is pretty quick. Thumbs up! All is well here... Also apartments are beautiful!

- Facebook
We love it here! The apartments are well designed and open, with plenty of windows and natural lighting. The building is quiet and neighbors are considerate and friendly. It's walking distance to all kinds of cool bars, restaurants, theaters, etc. The manager Victor always responds to emails and phone calls quickly and any issues are immediately addressed. It's also very clean, the maintenance staff do a wonderful job. We're very happy that it's dog friendly and includes washer/dryer in unit.

- Yelp
Been living here for over 2 years and we love it here! It is centrally located in the NoHo Arts district and close to all the shops, bars, and great restaurants, especially the Metro Red line. The neighbors are respectful and the building is clean. Victor is the onsite property manager and he is great at responding to any maintenance requests. The amenities are a plus like washer/dryer in unit and all stainless steel appliances. The gym is very clean and big. Great place to live!

- Yelp
Victor is best landlord my daughters have ever had. He is really nice and gets the maintenance work done fast & efficiently. The pool is perfect and always clean. The apartments have large closets and nice sized kitchens. Starbucks just opened across the street and NoHo is with in walking distance. My girls are going to miss The Social and their great landlord Victor.

- Facebook
Victor is a great landlord and always quick to respond! They just finished re-painting the inside of the building and it looks wonderful and we were notified in advance of any construction or noise prior to the work beginning. Would highly recommend this place to anyone.

- Yelp
Great place to live in NoHo. Very close to the freeways and grocery stores in the area and walking distance from man bars and restaurants on Magnolia Blvd. Maintenance is pretty good except for one outstanding water issues, but the building seems to have water issues, so hopefully all of that will be sorted out. The apartment is very spacious though and noise is usually at a minimum. My fiancé and I are very happy to call it home.

- Community Website
I moved in to The Social in October 2016. The location is a real stand out for me. Right in the hub of the Arts District, there are so many cute cafes, theatres, dance studios. Every cafe has artists working on they laptops - which I love. Live music is readily available most days, which is another huge plus for me. The secure underground carpark is also important and handy in LA. I love the open plan living/kitchen. It creates ample space in the apartment. The bedrooms are a great size too. Eve

- Community Website
I've lived here for nearly three years now and that says something when every other apartment I've lived in in Los Angeles, I've left after the end of the one-year lease. For what I do, the location is great. It's also close to the Metro, the grocery store, bank, restaurants, etc, so the location is in the heart of the Noho Arts District. The building also features a underground parking structure, which I appreciate, and the amenities here are good, especially after the expansion of the gym and

- Community Website
I love this apartment complex as it is very clean and kept well. The building itself is very nice and the apartments are updated. Love that it has a washer and dryer in unit! I enjoy the company that is at the apartment and the location couldn't be better!

- Yelp
I've lived in 6 apartments in LA, this is the friendliest and nicest place I've stayed. Everyone in the building are so friendly and the building is clean and has everything you'd need! Washer and dryers in every unit is a plus as well! Wish the gym had free weights but they have everything else!

- Yelp
The social is a great place to live. I have been living here for about 3 weeks now. Had no complaints. Friendly neighbors and staff. Alexa the manager is super friendly and tends to everything you need. She's always in top of it. The apartments are super nice. The location is great. Good food in the area. I give the place 4 stars only due the a/c not working on move in day. But Alexa was on it and got it fixed and now it's super cozy. Love it proud to call it home.

- Yelp
So we've been here a year now and we still love the apartment. I wanted to update because of our new manager Alexa, who is the absolute best. She really goes above and beyond to make living here easy. She handles every issue immediately and efficiently, always answers her phone even on her days off, and is very organized. Plus, she's just a very nice person. We love her!

- Yelp
I just recently moved in to the apartment and have been so happy. This building is gorgeous and makes you feel special and at home. Alexa is a fantastic property manager and helped me and my roommate so much during our move. Clear communication, high level of professionalism. Have had no issues with the apartment so far. I highly recommend these apartments.

- Yelp
Moved to this complex last fall and I couldn't be happier! The building stays clean and quiet. The management is always on top of everything and response quickly. I have no complaints!

- Apartments.com
Great management, clean and comfortable apartments!

- Google
Beautiful building with great clean hallways. A nice sized gym. Also the apartments are spacious and comfortable!

- Yelp
I have been living here for 4 months and it has been a good experience. There has been management change but the social has remained the same. There were some delays with my repairs but that is because the parts took long to arrive which is understandable. The apartment has been proactive in solving reoccurring issues.. package pick-up dry cleaning service. I use the package pick up and it's been awesome. The value is fantastic

- Facebook